Mrs Beddows
Mrs Beddows is a strong woman ahead of her times: she is the district's first alderwoman and a formidable and vocal presence on the County Council.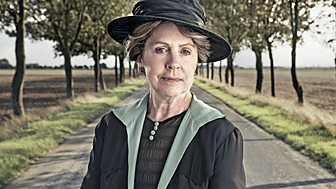 Beneath that surface, however, she is as hopelessly romantic as a young girl, privately battling against the disappointments of life.
Penelope Wilton
Penelope has enjoyed a long and successful career both on stage and for film and television. In 2004 she received an OBE for services to drama. She starred in the popular eighties BBC One series Ever Decreasing Circles. Her many film and television credits include Downtown Abbey, Margot, Dr Who, The Passion, Five Days, Shaun of the Dead and Calendar Girls. She finished filming on The Best Exotic Marigold Hotel in 2010.