Tom Archer
Tom's good looks and enterprising nature haven't always worked in his favour.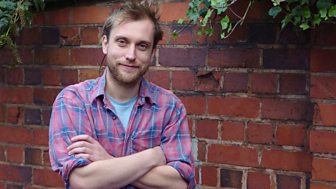 | Fact title | Fact data |
| --- | --- |
| Played by: | William Troughton |
| Born: | 25 February 1981 |
| Status: | Single |
| Occupation: | Farm manager |
He's made some disastrous decisions over the years, one of the more memorable being to get romantically involved with ruthless supermarket buyer Tamsin. She dumped both him and his sausages with indecent haste, causing the loss of his dignity and almost his business.
Bailed out by Brian Aldridge he soldiered on, crying on the shoulder of Brenda Tucker. She proved not only to be a devoted girlfriend but also an asset to his business, promoting his Gourmet Grills van and coming up with some nifty marketing schemes. After a brief blip they became engaged in 2009, the same year that Tom took his pig business back under the family wing at Bridge Farm.
But as he became increasingly focused on taking the business forward, Brenda's feelings of frustration grew. In April 2013 Brenda announced that it was over between them.
It wasn't long until Tom took up with former longterm girlfriend Kirsty Miller. They planned a big wedding, although doubts grew in Tom. Unforgiveably, he waited until his bride to (never) be arrived at the church to tell her.
Mortified, he felt he had let so many people down that he could no longer stay in Ambridge. He sold up and got a job running a pig unit in Canada.
I've let so many people down

Tom Archer
Likes - Cricket, success
Dislikes - His parents' caution in business
Highs - Brenda agreeing to be his wife. And Kirsty (not at the same time)
Lows - Nearly going out of business, his public humiliation of Kirsty
William Troughton
Will is from the third generation of an acting dynasty. His grandfather Patrick Troughton was most famous as the second incarnation of the Doctor in Doctor Who. Will's father David took over the role of Tony Archer in January 2014, following the retirement due to ill-health of Colin Skipp, after over 40 years playing Tony.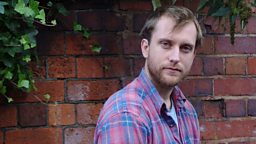 Will's older brother Sam is also an actor, well-known for Shakespearian roles.
In 2014, Will performed in Private Peaceful, a one-man show at the Tobacco Factory in Bristol. Other theatre credits include The Ladykillers (West End & UK Tour) and The Woman In Black (West End). He has appeared on television in George Gently, Doctors, Silk and Crimson Field, and in the feature film Armistice.
Like his character Tom, Will is a keen cricketer.
Other career highlights
Taking over as Harry Robinson in The Ladykillers with the brilliant Michelle Dotrice. Performing a one man show, Private Peaceful.
And in cricket: facing former South African pace bowler Allan Donald (aka White Lightening) at Stratford Cricket Ground. I gloved one down the leg side for one run. It was given as a leg-bye!
Will on Tom
Tom Archer is a man who has always had problems living down his brother's death and living up to his father's expectations. Following Tony's accident, Tom is coming back to Ambridge determined to become the man his father has always wanted him to be.
Favourite
Actor - Paddy Considine: watch Dead Man's Shoes, probably one of the best performances I've ever seen
Book - World War Z: ignore the film, read the book
Film - Blazing Saddles: comedy perfection
I'd still like to...
...have a gruesome death in a film