Daniel Parish
Daniel Parish has now firmly established himself in Candleford, not just as the partner of Laura, but as the editor of the Candleford Gazette.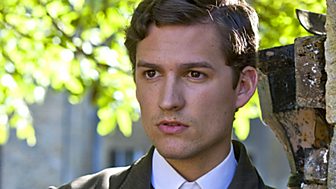 Daniel is always on the look-out for an interesting story, but this sometimes embroils him in the personal lives of the locals, as well as causing tension between himself and Laura.
Ben Aldridge
Ben graduated from LAMDA in Summer 2008 and immediately began filming The Devil's Whore (Channel 4). Since then, he has been seen in Compulsion and Lewis for ITV, as well as, more recently, First Light for BBC2. Ben has also worked in theatre, with the National Youth Theatre and at The Globe.