Lucy Owen
News anchor Lucy joined her husband Rhodri on X-Ray in 2007 – and has established herself as a consumer champion.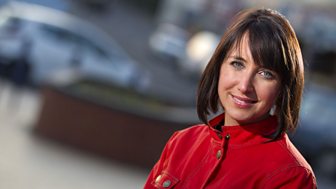 Every week she's On The Case – getting results for viewers who've struggled to get the service or the refunds they're entitled to. Cases range from holidays to insurance claims, and the refunds range from a few hundred to thousands of pounds. But Lucy prides herself in getting a result every time.
Cardiff-born Lucy started out her career as a researcher for BBC Radio Wales news. These days she's one of the main anchors of BBC Wales flagship news programme Wales Today.
With a four year old son, live news programmes and her work on X-Ray, life can be a bit of a juggle. So how does she get away from it all?
"A perfect weekend would be to heading out to a beautiful Welsh beach with my boys!" she says.