Peter Stark
Peter Stark's interest in Irish history was reawakened ten years ago when he moved to an historic house in Crawfordsburn, he knew nothing of its history and so began a journey of discovery that was to take five years.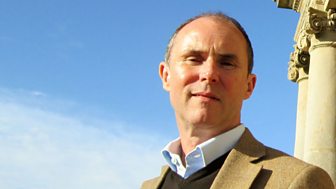 The house and its hidden landscape were to reveal many fascinating visitors and associations over the years from links to the 1798 rebellion in County Down to the families leading role in the third Home Rule Crisis just before the outbreak of the First World War.
I derive great pleasure in helping our visitors discover the magic of Mount Stewart and the 'Hidden Landscapes' that are all around us.

Peter Stark
Peter's interest in Irelands built heritage and decorative arts has continued at Mount Stewart, home of the BBC's Great British Story event on 26 May, where he helps visitors discover the history behind the wonderful gardens, the architecture, the paintings and the stories of the Londonderry family and the people who have lived and worked at the house over the last 268 years.