Rolant
12-year-old Rolant loves the outdoor space living at Tyn Llwyfan.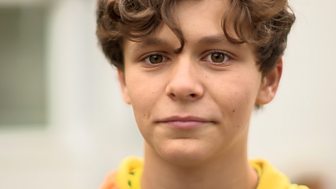 He enjoys practising his shooting, scrambling and likes collecting the sheep and horses off the mountain.
His chores at the farm include mucking out (which he's not keen on), looking after the chickens and dogs, milking the goat and helping his grandfather.
Rolant is keen to work on the farm when he is older.