Westwood Profile
A little bit about Westwood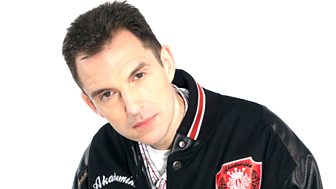 Westwood is the most recognized urban DJ of the decade. He is regarded as the most influential figure in hip hop in Europe and as a pioneer of the UK scene.
What others say about Westwood:
Snoop Dogg:
"You can't come to the kingdom and not see the prince"
Pharrell Williams:
"You don't know, it all about Westwood"
Eminem:
"I'm a big fan of Tim, the guy is a one-off. No one does what he does"
Wyclef:
"Everybody wants someone when they blow up, man. But he takes an artist before anybody knows who they are and blows them up. He had my back even before The Fugees, you know what I'm saying? . Shade is just shade, Tim is hip hop through and through"
Pete Rock:
"Tim's like a hip hop brother to me, man. He's always treated me with respect and I pay him with high regard"
50 Cent:
"Westwood is like my Funkmaster Flex overseas. He's one of the leading DJs"