Mrs Crisparkle
A generous and empathetic traditionalist.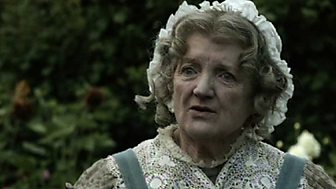 She dotes on her son, the reverend of Cloisterham Cathedral, and is also very sympathetic to John Jasper whom she has known since he was sent to Cloisterham as a lonely seven-year-old boy to study music.
Julia McKenzie
Julia is the current Miss Marple on ITV and has performed in a huge range of TV, film and theatre projects, including Cranford, Shirley Valentine and Blott on the Landscape.