Joe Keegan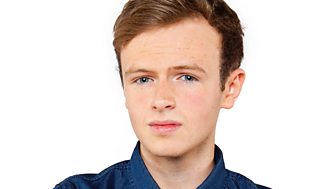 | Fact title | Fact data |
| --- | --- |
| Age | 16 |
| Hometown | Bolton |
| Favourite Voices | Mumford and Sons, Ed Sheeran |
"I'm at college at the moment doing my A-levels. I really liked school - I was even Head Boy. Although I'm continuing with my education, singing is my world.
Growing up I was surrounded by Irish music and I love playing instruments - at the moment I play the piano, guitar, drums, flute, ukulele and I'm even learning the banjo. I live for music and The Voice has offered me the platform to live my dream. I just hope my voice is good enough!"
DO YOU HAVE ANY BAD HABITS?
Don't think so!
WHAT'S THE BEST THING YOU'VE EVER DONE?
Audition for The Voice
ANY PHOBIAS?
Nope
WHAT'S YOUR MOST EMBARRASSING MOMENTS
Don't think I have any
DESCRIBE YOUR PERSONALITY IN 3 WORDS
Charismatic, Caring, Cheerful