Tom Dyckhoff
Tom is a broadcaster and writer about architecture, cities and design.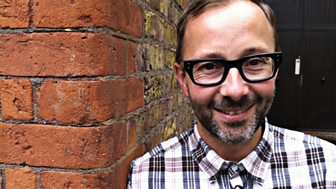 He is architecture and design critic of The Times newspaper, has written widely for publications from The Sunday Telegraph to GQ, appears regularly as a critic on TV and radio programmes, and has written a weekly column for The Guardian's Weekend Magazine since 2001. In 2009, his seven-part BBC Two series, Saving Britain's Past, examined Britain's obsession with heritage.
He has been on the shortlisting panel of the Stirling Prize for architecture since 2008, and has sat on the architecture committees of the Arts Council, the British Council and the Twentieth Century Society, which campaigns for 20th century heritage, and the jury selecting the British Pavilion at the Venice Biennale. He is an Honorary Fellow of the Royal Institute of British Architects.