Lena Bushnell
Like any mother, Lena Bushnell struggles to watch Bert compete in the greatest event of his life.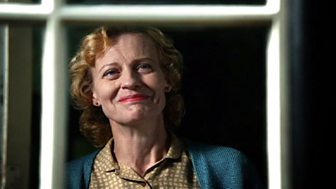 She prefers to sit in the car and lose herself in opera.
Always trying to smooth the way between Bert and his father, Lena is a great support to her son.
Anastasia Hille
Anastasia has appeared in television series Foyle's War, Agatha Christie: Poirot, Lewis, Spooks, Silent Witness, The Cazalets and Tripping Over.