Pip Archer
Pip has her sights on following her mum and dad's welly prints into farming.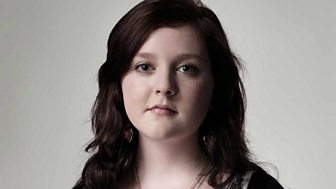 | Fact title | Fact data |
| --- | --- |
| Played by: | Helen Monks |
| Born: | 17 February 1993 |
| Status: | |
| Occupation: | Agricultural student |
| Lives at: | Brookfield Farm |
She's studying Agriculture with Farm Business Management at Felpersham University.
She's particularly keen on the sheep and has come up with lots to bright ideas to improve their marketing through the Hassett Hills Meat Company.
As well as being a member of the local Young Farmers, Pip used to be a keen eco warrior.
But as she got older, she showed worryingly wayward tendencies. In 2010, she had a disastrous affair with a much older student, Jude:
The story of Pip and Jude, with audio clips
And once she got to university she threw herself far too enthusiastically into the social side, to the detriment of her work - both academically and on the farm at home.
Sorry Dad, got an essay to finish

Pip Archer
Likes - Holidays, making music
Dislikes - Anything that's not environmentally friendly, household chores
Highs - Witnessing the rare birth of triplet cows Holly, Ivy and Mistletoe at Brookfield
Lows - Her affair with Jude, a flaky older man 
Helen Monks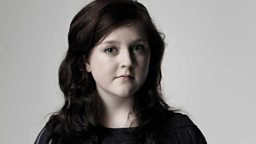 Helen joined the cast of The Archers when she was just 13. She got the part after auditioning through her drama group for the character of Izzy, Pip's best friend.
Other career highlights
I have done a few other radio roles including Marcia in The Silver Pigs (three episodes), and Martha Bates in Gunpowder Women (Woman's Hour) both recorded in Birmingham for BBC Radio 4.
Through my drama group, The Television Workshop, I have performed in numerous plays. For example I played the role of Ophelia in Hamlet as well as the role of Narrator in Oedipus. I also took a play to the Edinburgh Fringe Festival a few years ago, in which I played a young ghost in a one-woman thriller called Innocence.
On top of my acting I absolutely love writing! I was Birmingham's First Young Poet Laureate in 2005, which was an amazing experience that allowed me to write poetry for many different occasions and events. I also won a competition called Radio Online, which involved a radio play I had written being made in the BBC Birmingham studios. It was quite a surreal experience taking the role of the writer and watching the actors get to work!
Archers highlights
I think my greatest achievement on The Archers was helping a cow give birth to triplets at Christmas. Ironically I'm nothing at all like Pip – I'm actually quite squeamish and pathetic when it comes to getting my hands dirty. Now clearly The Archers studio is not at all like the real thing, but the squelching of yogurt that was used as an unnervingly realistic sound effect began to make me feel a little nauseous after the fourth or fifth take!
I felt a great sense of achievement after making it through the recording, and I have never had a greater appreciation for my character and the true farmer's daughter that she is!
Helen's view of Pip Archer
Pip is a very headstrong girl who will always be most at home when working on the farm. Her heart is in the right place, and she's always striving to do her best for the environment and the nature around her, though she can sometimes be a little naïve about just how complicated saving the world actually is!
Favourite
Actor - Without a doubt Juliet Stevenson. I get a bit annoyed at some film actors who are all too aware that they're in front of a camera. The thing about Stevenson – as beautiful as she may be – is that she's never afraid to let things get snotty when acting out an emotional scene.
Book - Well, where would my childhood be without Harry Potter? Highly unoriginal as it may be as a choice, I don't think you're likely to find a better read out there. I'm proud to say I was one of the many who queued up at midnight, avidly waiting for the new releases. I also love Angela Carter; Wise Children has got to be one of the funniest and most entertaining books just for its sheer quirkiness.
Film - I think the film In Bruges is utter genius. I was so pleased when it won a BAFTA for Best Original Screenplay because I can't think of a script more deserving. I also have a bit of a secret passion for the Die Hard sequel; I love the way it's a complete pastiche of itself without meaning to be.