Pip Archer
Pip's a young, self assured farmer who looks set to follow strongly in her Mum and Dad's footsteps.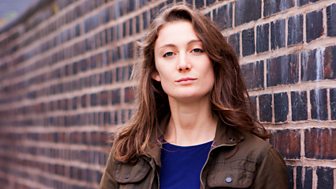 | Fact title | Fact data |
| --- | --- |
| Played by: | Daisy Badger |
| Born: | 17 February 1993 |
| Status: | |
| Occupation: | Farmer |
| Lives at: | Rickyard Cottage (part of Brookfield) |
She studied Agriculture with Farm Business Management at Felpersham University, before securing a fantastic Technical Manager job opportunity - but shocked her family (and new bosses) by quitting to return to Brookfield.
She's particularly keen on the sheep and has come up with lots of bright ideas to improve their marketing.
As well as being a member of the local Young Farmers, Pip used to be a keen eco warrior.
But as she got older, she showed worryingly wayward tendencies. In 2010, she had a disastrous affair with a much older student. And once she got to University she threw herself far too enthusiastically into the social side, to the detriment of her work - both academically and on the farm at home. But nearly failing her first year pulled her back on track.
Sorry Dad, got an essay to finish

Pip Archer
Likes - Holidays, new technology and developments in farming
Dislikes - Anything that's not environmentally friendly, household chores
Highs - Witnessing the rare birth of triplet cows Holly, Ivy and Mistletoe at Brookfield
Lows - Her affair with Jude, a flaky older man
Daisy on Pip
Pip is a young lady of relentless ambition. I admire her ability to pair her passion for Brookfield with a fearlessness of progression.
Daisy Badger
Daisy graduated from LAMDA in 2014 and the part of Pip is her first appearance on radio. She comes from farming stock and grew up in a little village in Worcestershire – deep in the heart of Archers territory. So the prospect of being part of the show was more than a little bit surreal.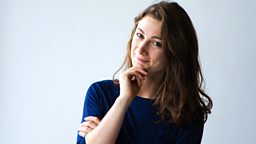 Daisy writes: My granddad on my dad's side was a market gardener in the Vale of Evesham (fruit orchards and vegetables for markets) but now some of that land is woodland conservation land and a couple of beautiful trout fishing lakes. My uncle on my mum's side used to be a sheep farmer. Now he's a gardener and grows niche products like chillies.
Archers highlights
I was incredibly nervous to record for the first time (only because I care so much) and so I asked to come into the studio early to watch how the pros do it, before I got in front of the mic. And it is magic to watch my colleagues (wow it is cool to say "colleagues") at work. Radio is such an imaginative form of entertainment. It was fascinating to watch how the episodes are put together.
My hope is that under the The Archers' guidance I'll be able to contribute as much to the show as those voices I have heard on the wireless growing up.
Other career highlights
Pretty much The Archers audition. I met Tim and Felicity (my mum and dad in the show) to read with them. Beforehand we had a bit of a chat and introductions, but the moment we got to reading they suddenly became Ruth and David and I had a moment of quiet awe.
Favourite
Actor - A pretty inspiring moment for me aged 17 was watching Harriet Walter as Cleopatra. She's got to be up there.
Book - The book I have read the most is actually a Jeanette Winterson, Written On The Body. Although Fitzgerald's The Beautiful and the Damned is one I read over one summer and it has lingered with me.
Film - If we're talking guilty pleasure: Bridget Jones.
I'd still like to...
...pack up a tent and a box of matches and walk the Great Glen Way.