Manish Bhasin
Manish Bhasin presents Late Kick Off in the Midlands.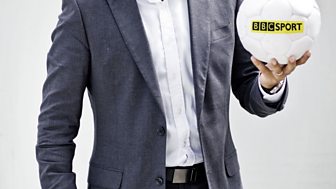 About Manish...
Manish Bhasin is the presenter of Late Kick Off in the Midlands.
He joined Football Focus in early 2004 and currently presents the Football League Show on Saturday evenings.
Manish previously worked as a sports reporter on regional news, and also presented a round-up of the best action in the Football League.
He also hosted the BBC's coverage of the ill-fated Ashes tour by England in 2006/07 and highlights of the 2007 Cricket World Cup in the West Indies.
Last summer he was part of the BBC Olympics 2012 presenting team.