Joe Stevens
I have spent more than a decade working for the BBC's Natural History Unit.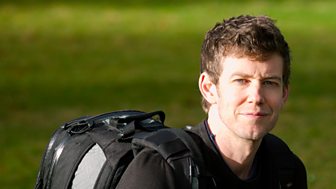 I have worked on series such as Nature's Microworlds, Nature's Great Events, Amazon Abyss and Galapagos.
I first visited Brazil at the age of 17 and am passionate about the country, its culture and its wildlife. My Brazilian wife and I try to split our time between the UK and Brazil and endeavour to pass on our passion for their mother's country onto our children.
As a producer on Wild Brazil I was based in the country for over a year in order to follow the ups and downs of the series' animal families and be ready to respond to the country's extreme seasonal changes.
I was particularly responsible for overseeing the coati and giant otter filming. It was a privilege to be able to follow the lives of Brazil's animals so intimately and in doing so show sides to Brazil and its wildlife that few get to witness.