Cassie Stanton
Cassie is Sav's ex, and the mother of his daughter Libby.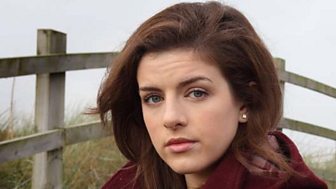 Cassie has spent the past few years in the USA, but recently returned and is now living with her mother and working as a commercial property agent. She thought Sav was out of her life for good until she bumped into him on Crosby beach.
Aisling Loftus
Aisling was born in Nottingham, and began acting aged nine at the Carlton Workshops. She has appeared on television in Public Enemies, The Borrowers, Page Eight, Case Histories, Dive and Five Daughters.