Jason Elton John Waller
Jason Elton John Waller is a convicted paedophile who has broken the terms of his release.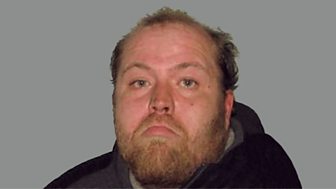 Thirty-seven-year-old Waller - who also uses the names Jason or John Collins and John Collier - has a tattoo of a scroll featuring the name Joanne on his left arm.
He is known to live a nomadic lifestyle and often travels around on a bicycle.
He has links all over the country including Devon, Kent, Cardiff, London and Guildford and he speaks with a West Country accent.
Anyone with any information about Jason Elton John Waller should contact Metropolitan Police Service on 020 8246 1719 or call Crimestoppers in confidence on 0800 555 111.