CJ Beatz Profile
A little bit about CJ Beatz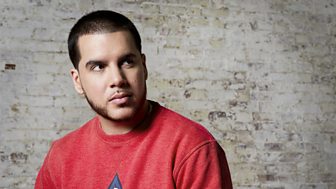 What's your earliest musical memory?
My Mum taking me to see Vanilla Ice at Wembley
What's your favourite fancy dress theme and why?
Doctors & Nurses ;)
How do you relax?
What does 'relax' mean?
Dream collaboration?
To DJ alongside DJ Vice from the US. It would've been DJ AM before he passed R.I.P.
What's your biggest achievement so far?
Professionally it'd be getting a show on national radio! BOOF!
Describe your look in a word.
Swag-Matic!
What keeps you awake at night?
If I know I got shizz to do!
The whole world is listening, you've got 5 words, what do you say?
I just need 4 ...'No Sacrifice, No Victory!'
If music wasn't your first love, what would it be?
Cooking ...I love to eat but can't cook. I guess w/o music in my life I'd have ALOT of free time to learn LOL!
Describe your sound in one word.
Energetic
What's the first album you owned?
Think it was a 'Pure Swing 96' compilation ...on cassette tape LOL
Who is your hero and why?
My son, he keeps me wanting to constantly achieve & win! Plus he keeps me so grounded it's unbelievable.
If you could introduce someone to RnB what would you play them?
Usher 'U Make Me Wanna'... probably the only the song I actually know all the words to w/o me even wanting to learn them LOL ...a classic and timeless song.