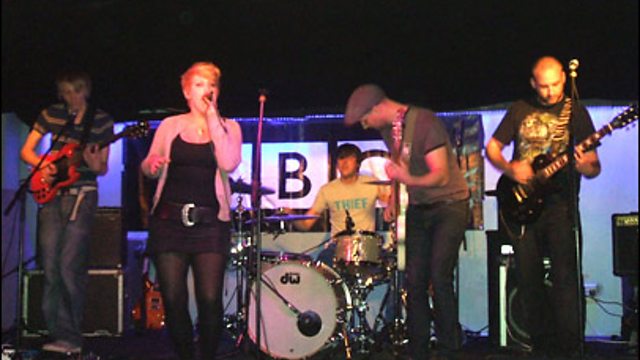 Ché's BBC Introducing session at the Worcester Music Festival
Che are a band with a gift for melody. They've played a number of gigs around the UK and produced a variety of fantastic tracks.
"Ché is not just a band but also a vibe, a band that insists that their music is so accessible it is only a matter of time until the vibe spreads.
"Ché possess the talent to fuse emotive melodies with eccentric guitar interplay and yet manage to continually produce insanely accessible 'songs' with infectious choruses!
"Ché have created an outstanding live show, between their exceptional harmonies and explosive image, they cannot fail to achieve recognition. From the start, Lydia, Howard, Tim, Adam and Rob thought out every last detail into starting a band, which could capture a substantial audience with their melodic rock sound."