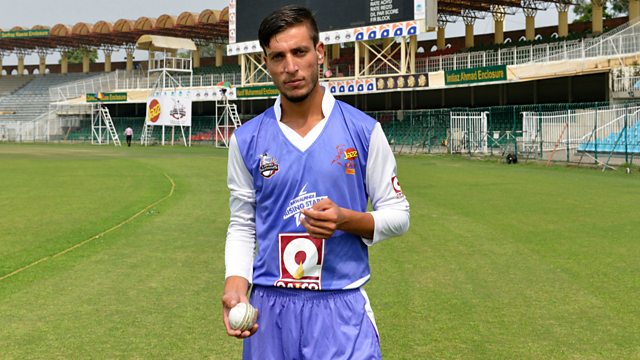 The ambidextrous fast bowler of Pakistan
Pakistan is synonymous with producing fast bowlers, Imran Khan, Wasim Akram, Waqar Younis, Shoaib Akhtar will always be entrenched in the history of the game but Pakistan's latest talent is causing quite a stir.
Remember this name - Yasir Jan - the only ambidextrous fast bowler of Pakistan. Yes, the 21 year old has a unique talent of bowling with both arms.
Yasir was spotted during Pakistan Super League team Lahore Qalandars' Rising stars program and was even invited to the Home of Cricket to bowl at England and West Indies' players in the nets ahead of the third test.
Austin Halewood reports.
(Photo: Yasir Jan playing for Lahore Qalandars, Credit: Getty Images)