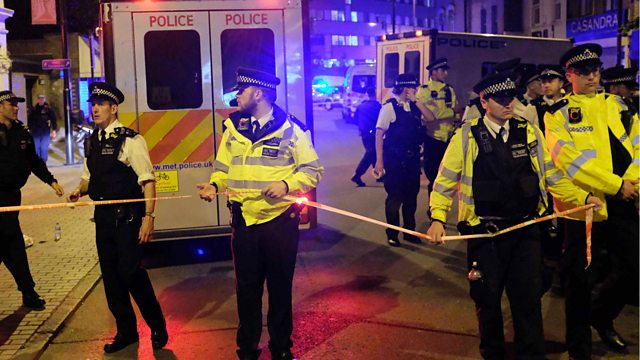 'People expect to go home safe from the mosque'
A man has died and 10 people have been injured after a van ploughed into worshippers near Finsbury Park Mosque in north London.
Hamza Nimane, an eyewtiness, described the attack saying he saw "at least seven people" lying on the floor and said they "looked dead".
"People expect to come out of the mosque and go back to their homes safe," he said.
(Image: Police cordon off a street in the Finsbury Park. Credit: AFP/ Getty Images)