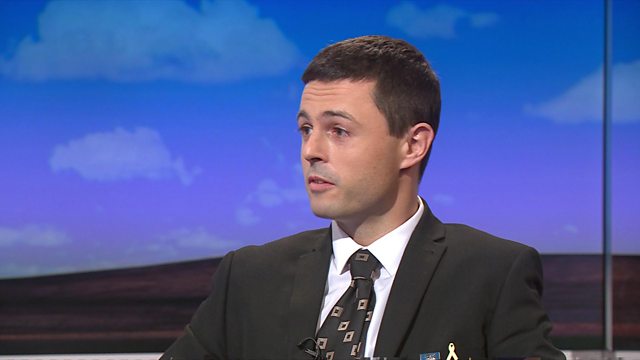 Libertarian Party plans to clear national debt
The Libertarian Party is suggesting a 10% corporation tax level as part of it plans "to reduce the level of taxation as much as humanly possible".
Deputy leader Will Taylor told Daily Politics presenter Jo Coburn about its policies to clear the national debt, before journalists Sam Coates and Hilary Wainwright joined in the debate.
Featured in...
The Daily Politics hears from some of the less mainstream parties about their policies