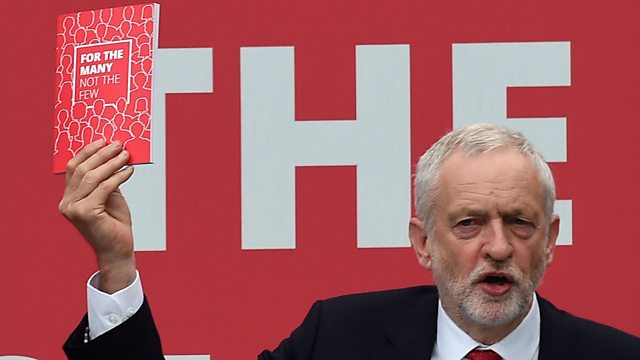 Labour donor: Promises may be 'difficult to pay for'
In its election manifesto launched today, Labour has unveiled pledges costing £48.6bn - to be funded from extra tax revenue.
Businessman John Mills is a major donor to the Labour party and is chair of the campaign group Labour Future.
He told BBC Radio 4's The World at One that there was a danger that "if businesses are hit too hard, and the economy doesn't grow, then funding all these promises is going to be a lot more difficult", and "a balance has to be struck".
(Photo: Jeremy Corbyn, Labour Party leader, at his party's manifesto launch. Credit: Getty images)