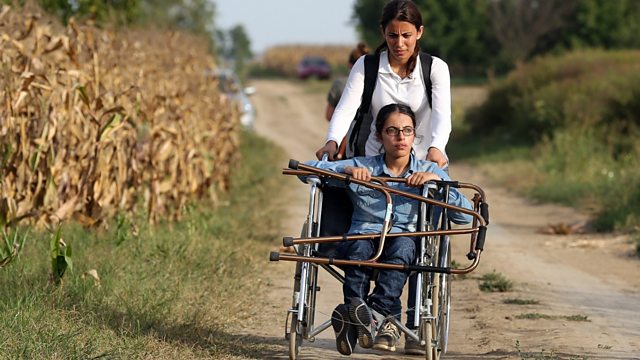 The girl who escaped Syria in a wheelchair
Nujeen Mustafa had barely even left her home until the Syrian civil war when she was forced to escape in a wheelchair pushed by her sister.
The 18-year-old, who has a form of cerebral palsy, now lives in Germany but, on a trip to England, she told Radio 4's Today programme about how she escaped.
John Humphrys also spoke to BBC correspondent Fergal Keane, who first met Nujeen when she was making her escape through Hungary.
(Photo: Nujeen Mustafa and her sister. Credit: AFP)