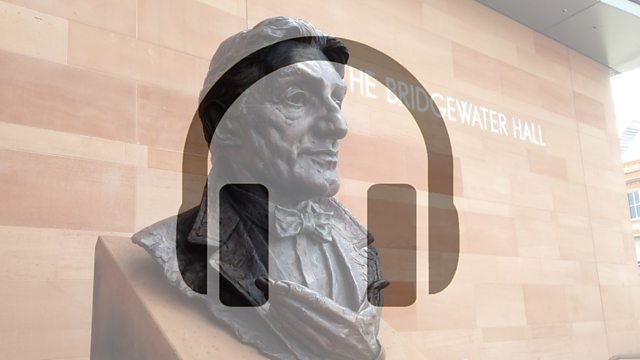 Elgar: The Dream of Gerontius (in binaural sound)
Listen on headphones to Sir Mark Elder conducting the Hallé orchestra, Hallé Choir and Hallé Youth Choir in a binaural sound mix of Elgar's oratorio, The Dream of Gerontius, recorded live at the Bridgewater Hall, Manchester, on 12th March 2017. With soloists Sasha Cooke (mezzo-soprano), David Butt Philip (tenor) and Iain Paterson (bass-baritone).
Binaural sound offers headphone listeners an immersive audio experience, with sounds appearing to come from all around you. This clip is part of a trial by the BBC's Research & Development department, which is researching technology that emulates human hearing in order to produce spatial recordings. So listening to the binaural version, you might perceive the music coming from outside your head, with the chorus appearing elevated above the orchestra, and the acoustic of the Bridgewater Hall surrounding you. Ensure your headphones are the correct way round - with the left channel on your left ear and the right channel on your right ear.
Duration: