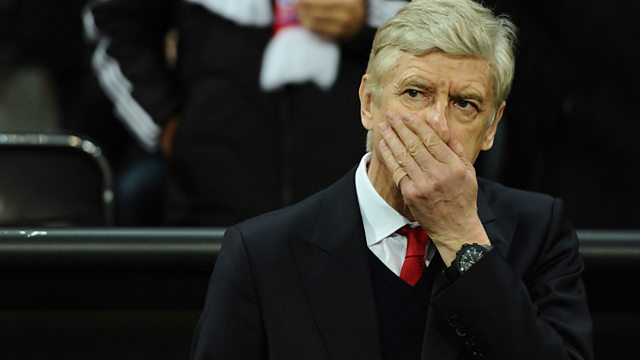 Wenger might say: 'Enough is enough'
Arsenal were thrashed 5-1 at Bayern Munich in the first leg of their last 16 tie in the Champions League, leading fans and the media speculating that it may be time for Arsene Wenger to leave.
Former Arsenal goalkeeper Bob Wilson said: "He's a hugely intelligent man, and he is hurt, he is totally dedicated."
The recent defeat follows a down turn in Premier League form, with Wenger only bringing home two trophy's for Arsenal since 2005.
"He might look at it and say 'enough isenough', because think as a human being you can only take so much," added Wilson.
This clip is originally from 5 live Breakfast on Thursday 16 February 2017.