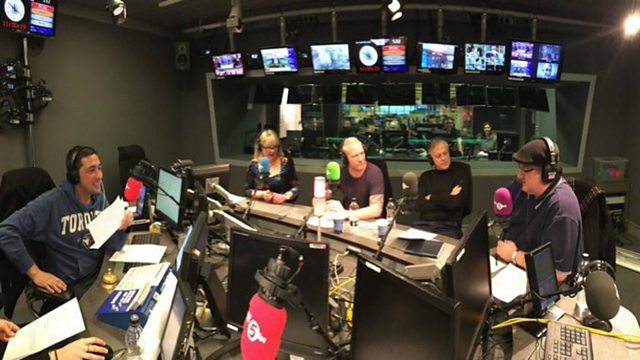 DJ Acid Headcracker?
Former Liverpool striker & hairstyle innovator Djibril Cisse announced his retirement last week, having decided to focus on his fledgling DJ career instead.
With that in mind, we called upon the panel's nightclubbing expertise to offer up some sports star DJ names...with some unexpected results.
This clip is originally from Fighting Talk on Saturday 11 January, with host Colin Murray and panellists Liz Kershaw, Iwan Thomas, Jim White and Bob Mills.