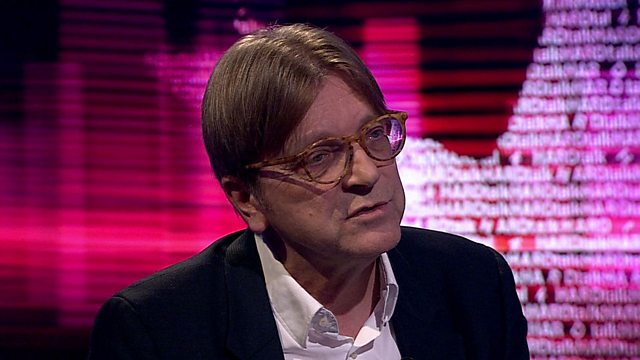 Verhofstadt: Trump is a threat to Europe
Former Belgian prime minister Guy Verhofstadt said that US President Donald Trump is one of the three threats facing Europe.
"We have an American president who is no longer seeing European unity as a pillar for his foreign policy and he is saying openly he hopes for a disintegration of the European Union".
Mr Verhofstadt, who is representing the European parliament in Brexit negotiations, told BBC's HARDtalk that the European Union is "in an existential moment" and is "very much alone".