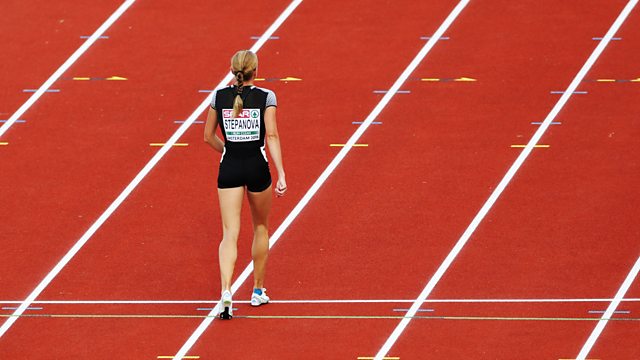 The Woman Who Exposed Russian Doping
For the past two years, Russian athlete Yuliya Stepanova, her husband Vitaly and their three year old son, Robert have been on the run. They fear for their lives, after they exposed one of the greatest sporting scandals of all time – the systemic Russian state sponsored doping programme. With very little money or support from any sporting authority, a life of solitude and uncertainty is the prize for the whistle-blower who brought down Russian sport.
Lucy Ash meets the couple who have been living like fugitives in a secret location in the USA ever since they decided to blow the cover on the widespread use of performance-enhancing drugs among Russian athletes. Yuliya's husband Vitaly was an anti-doping official who was sincere about cleaning up Russian sport. He encouraged his wife to secretly record coaches and fellow athletes over almost two years as they urged her to take banned substances.
The evidence she collected helped to kill off Russia's dreams of gold in this year's Rio Olympics, so many of her compatriots view her as a traitor. But in the wake of the scandal, President Vladimir Putin has pledged tighter controls and reforms. In the second half of the programme Lucy travels to Moscow to ask if Russia is really cleaning up its act. In the meantime Yuliya is training hard every day – her dream is to compete under a neutral flag at the World Championships in London next summer.
Image: Yuliya Stepanova in 2006, Credit: Getty Images