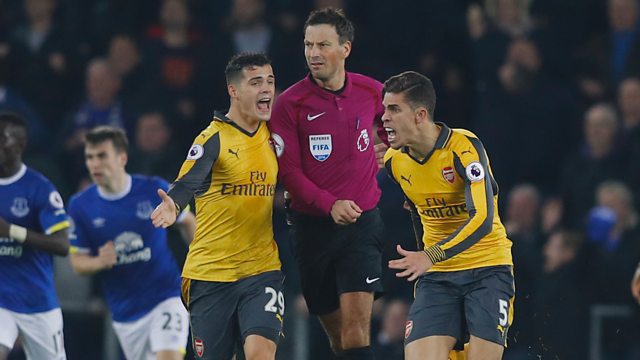 Wenger critical of referee following Everton winner
Arsenal manager Arsene Wenger was angry with the officials following his side's 2-1 defeat at Everton.
The home side won the game with a goal from Ashley Williams following a corner that Arsene Wenger believes shouldn't have been given by referee Mark Clattenburg.
"He gave them a corner. But I must say it was not a corner, it was a goal kick. The referee was in a very good position to see that", said Wenger.
This clip first appeared on 5 live Sport Tuesday 13th December 2016.