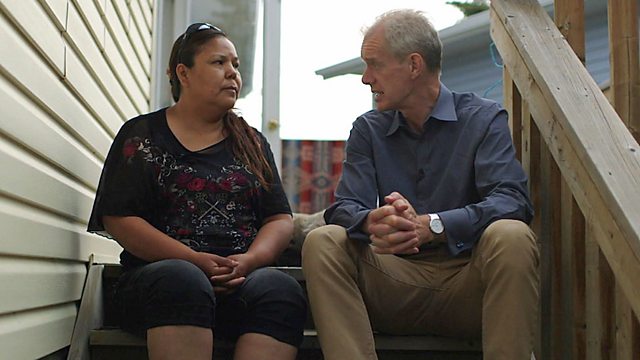 Intergenerational trauma of Canada's aboriginal people
When Justin Trudeau came to power in Canada, he promised to repair the country's relationship with its aboriginal people, after centuries of discrimination.
A disproportionate number of indigenous women have gone missing or been murdered in recent decades, and suicide attempts have risen dramatically in some communities.
Stephen Sackur talks to Sandra Manyfeathers, a First Nation Canadian who works as a teacher. She says that over the last 100 years Canada has created a relationship with First Nation people that has separated and categorised them that was "similar" to apartheid.