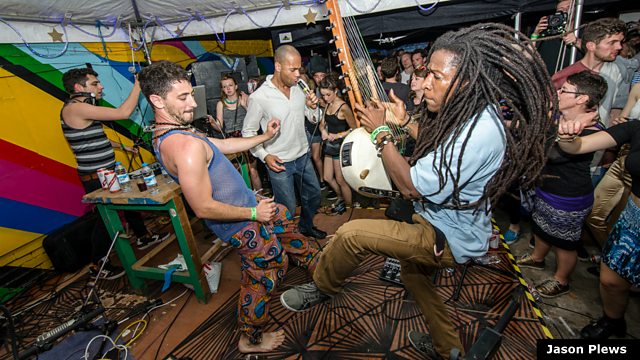 Afriquoi: live African dance music in session
"It's an intermarriage…it's where Africa and Europe meet in the middle."
Meet Afriquoi - a London-based band who describe themselves as a live African dance music project that mixes Gambian kora, Congolese guitar and electronic music. They dropped by our studio to play some tunes and tell Focus on Africa's Akwasi Sarpong more about their unique blend of musical styles.
(Photo: Afriquoi performing live in Sheffield, UK. Credit: Jason Plews)
Featured in...
Listen to interviews, news and reviews of arts from Africa