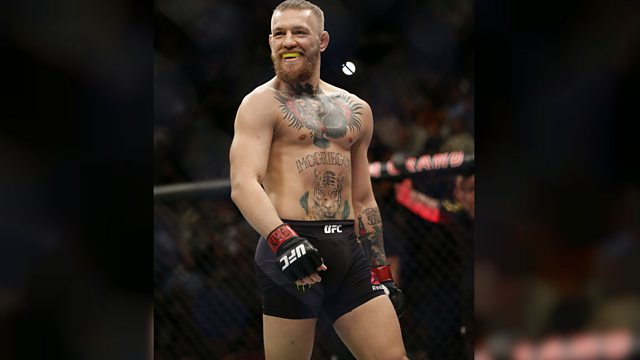 Irish journalist: Conor McGregor is a 'vulgar corporate sell out'
UFC world champion 'The Notorious' Conor McGregor was defeated by Nate Diaz in Las Vegas on Saturday. Irish Journalist JP O'Mally has analysed his phenomenal rise and personality.
O'Mally described McGregor as ''the embodiment of the neo-liberal world order'' and said McGregor ''is vulgar in the way he brags about his money'' and has ''the values of a gangster rapper''.
This clip is originally from 5 live Hit List on Sunday 6 March 2016