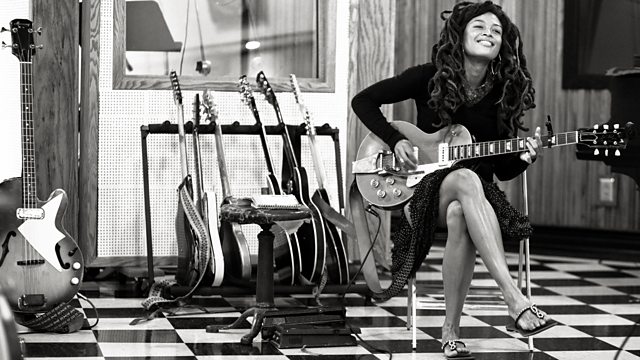 Global Beats: Americana - Part Two
Max Reinhardt explores the latest and sweetest reinventions of American roots music. The featured artists all sound compellingly fresh – and yet they have a powerful timelessness, evoking much of the richness of the past. Valerie June is now based in New York, but she is a southern girl with gospel, motown and blues in her blood. She has called her unique sound 'organic moonshine roots music'. Son Little is also a unique new voice on the Americana scene – a voice that stopped R'n'B legend Mavis Staples in her tracks. She said that when she heard him first "I just had to be still, his voice hit me like a lightning bolt".
Ellis Swan's other worldly reworked folk tales and murder ballads are unsettling, but incredibly seductive. Sierra Ferrell is inspired by popular songs from the 19th Century, many of which she picked up as she busked her way around the southern states. Finally, and in contrast to the previous solo singer-songwriters, the Darnell Boys are a band of brothers and others who cook up a deep dark storm of foot stomping bluegrass.
(Photo: Valerie June)
Last on