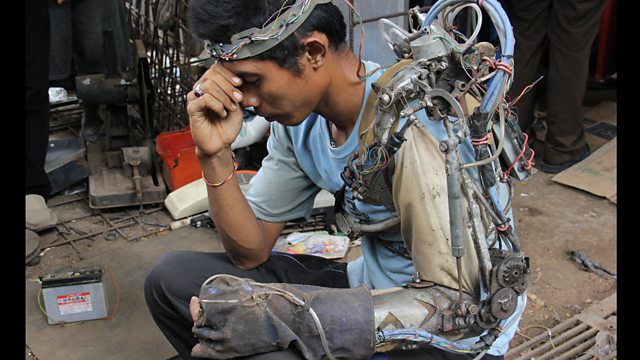 'I made a mechanical arm out of scrap metal.'
Six months ago a 31-year-old Balinese man called I Wayan Sumardana suffered a stroke that paralysed his left arm. He is a welder and mechanic and the sole earner for his young family. Desperate to keep working, I Wayan decided to build himself a mechanical arm out of scrap mental and other bits and pieces from his workshop. Reporter Christine Franciska spoke to I Wayan and his wife Nengah about how they felt after the stroke.
(Photo: I Wayan Sumardana wearing his mechanical arm. Credit: Christine Franciska)
Featured in...
Short listens, features and video from 2016

Unforgettable experiences, told by the people who have lived through them