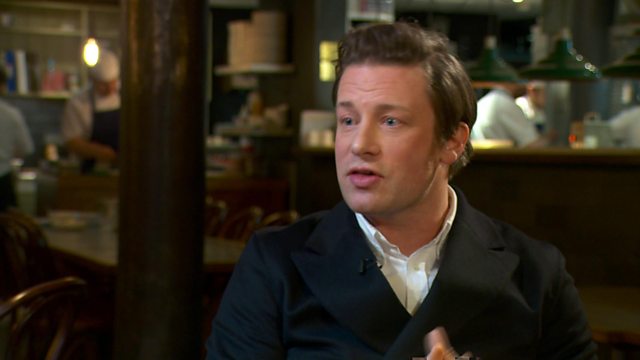 Jamie Oliver: Govt must change childhood obesity strategy
Jamie Oliver has been campaigning to get David Cameron to introduce a sugar tax.
The proceeds of the levy on sweets and sugary drinks - potentially a billion pounds a year - would go into health promotion and schools.
But Mr Oliver is concerned that the Government seems to be watering down his big idea.