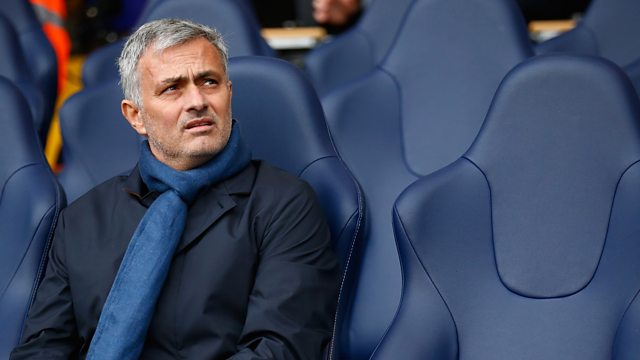 If Chelsea find 'right replacement' Mourinho is gone
Telegraph journalist Jason Burt believes the end is "very close" for Chelsea manager Jose Mourinho, but only if the club can find the "right replacement".
On a day when speculation intensified about Mourinho's future, Burt said: "The club are looking at replacements right now and they have pretty much made the decision to move him on if they can find the right replacement."
Burt feels the club have been considering it for quite some time, adding: "That debate has been going on for weeks, last Monday [losing to Leicester] intensified it because they expected to lose that game and nobody was impressed with Mourinho's comments after it."
This clip was taken from 5 live Sport on Wednesday 16 December 2015.