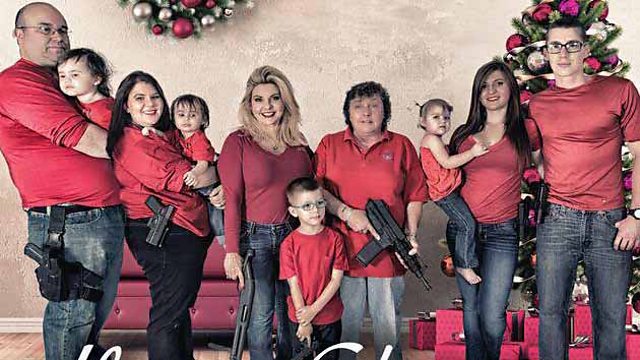 Assemblywoman: Firearms are 'fabulous' gifts
A Nevada Assemblywoman has wished America a 'Merry Christmas' with a picture of her, her family, and their guns.
Michele Fiore represents Clark County in Nevada for the Republican party. She said a lot of people are "painting firearms as bad" but she wants to do the opposite and promote them in a more positive light.
"America is the last country that allows its citizens to be the last line of defence", she said.
Speaking to BBC Radio 5 live Breakfast's Nicky Campbell, she added that a firearm "in a Christmas box" makes a "fabulous" gift.
This clip is originally from 5 live Breakfast on December 9 2015.