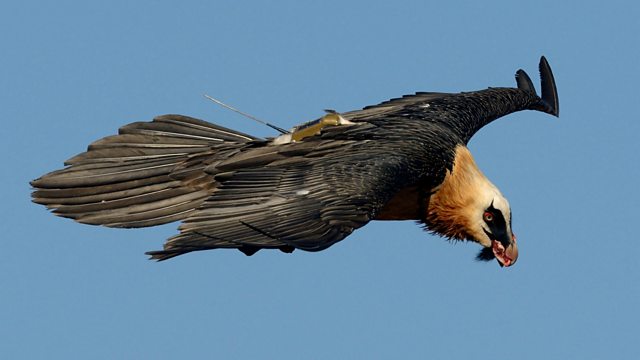 Rare Vultures Threatened by African Wind Farms
Conservationists in Lesotho are worried about plans to build up to 4000 wind turbines across the country. They fear that the large devices may disrupt the vulture population. Dr Arjun Amar is an avian Conservation Biologist.
(Photo: Bearded Vulture. Credit: Shane Elliot )
Featured in...
Incredible animals and amazing stories from around the world