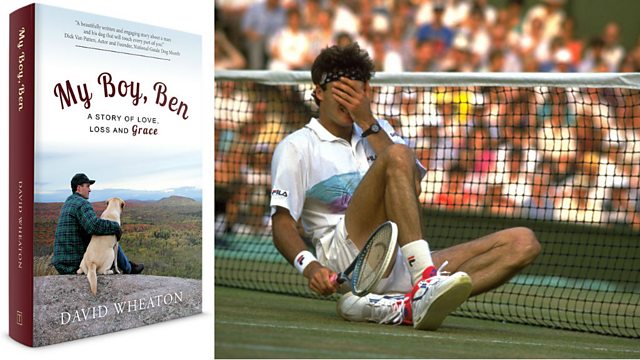 Wimbledon, Wheaton and Writing
In 1991 David Wheaton reached the semi-finals of Wimbledon, beating Ivan Lendl and Andre Agassi on the way. It was just one of the highlights of a very successful career.
However like so many sport stars when the body no longer allows you to perform at the elite level you still have a life time ahead of you. So David turned his attention to a new career, but as he explained to Shari Vahl, he didn't plan what happened next
Photo: (R) David Wheaton during his semi final at Wimbledon in 1991 (CREDIT: Russell Cheyne/Getty) The cover of his latest book (L)
Featured in...
Interviews and debate from Wimbledon 2016, and the world of tennis

Sporting heroes' alternative career choices. Who knew?