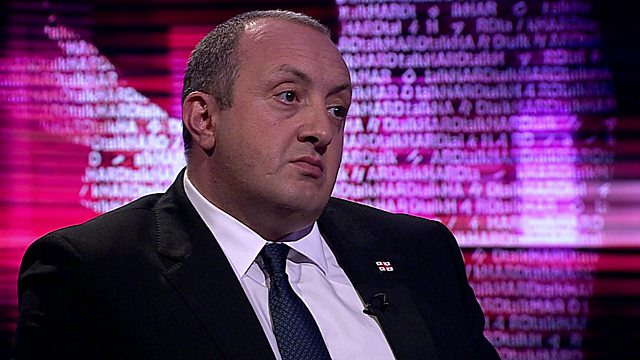 Stable Georgia is not a threat to Russia says President Margvelashvili
President Giorgi Margvelashvili of Georgia has told BBC HARDtalk that peaceful and prosperous neighbours are an opportunity, not a threat to Russia.
Six years ago Georgia was at war with Russia. Speaking ahead of the Nato summit, President Margvelashvili warned about Moscow's attitude towards the former Soviet states.
Georgia is pressing to join the Nato alliance at a time of escalating tensions between Russia and Nato over the conflict in Ukraine.