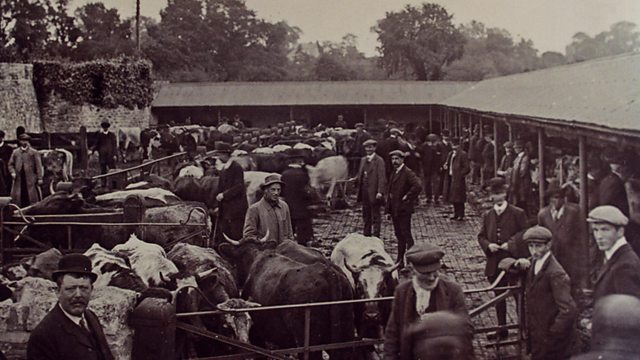 Cowbridge Cattle Market: Animals at War
In 1914, our relationship with animals was very different to what it is today and their purpose was not as pets, but to earn their living.
We tend to forget when we think about the First World War that this was not a mechanised war and between 1914-1918, as well as a cattle market, Cowbridge was used as a depot for requisitioned horses.
During WWI, the demand for horses was so high that Britain requisitioned them from ordinary people. Farmers and other businesses throughout Wales and across Britain, which relied on horse-power, would find themselves stuck with their carts and nothing to pull them.
Without horses, ammunition would have run dry, soldiers would have gone without rations, and casualties would not have got to the field hospitals. Horses were primarily used to transport ammunition and supplies to the front, for reconnaissance and for carrying messengers, pulling artillery, ambulances, and supply wagons. They were also used to make cavalry charges.
At the start of the war every major army had a substantial cavalry, and they performed well at first. However, the development of barbed wire, machine guns and trench warfare soon made attacks from horseback far more costly and ineffective on the Western Front. Cavalry units did prove useful throughout the war in other theatres though, including the Eastern Front, and the Middle East.
The British army used 1.2 million horses and mules during the first world war, of which approximately 484,000 'British' horses sadly died in battle. Exact figures are hard to come by, but in total an estimated 8 Million horses died in WW1.
So many animals were killed during the war that it may have changed the way people think about animal welfare. The inscription on the 'Animals in War Memorial' in London includes the words: ' They had no choice.'
Location: Cowbridge Cattle Market, Vale of Glamorgan, CF71 7AP
Contributor: Phil Carradice, Historian
Featured in...
Places in Wales that tell a story of World War One

Animals

—

World War One At Home

Animals' contribution to the war effort

Clips from programmes, WW1 footage & slideshows