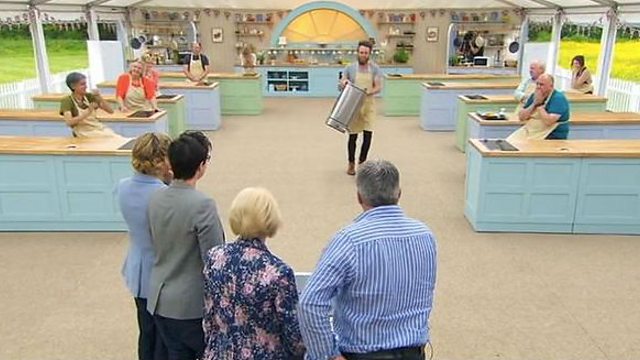 The Great British Bake Off scandal: Binned Alaska
Fans of The Great British Bake Off were outraged after watching what is being described as the show's "Nasty Nick moment".
It's a scandal so shocking it's already got not one but two "gate" suffixes; "alaska gate" and "bin gate". The controversy comes after contestant Iain Watters threw his baked Alaska in the bin after fellow baker Diana took it out of the freezer and was blamed for causing the dessert to melt.
Winner of series one, Edd Kimber describes the pressure contestants face: "In that tent it's really easy to get stressed so I'm not surprised in a moment of madness you do something a little bit silly."
This clip is originally from Breakfast 28th August 2014.