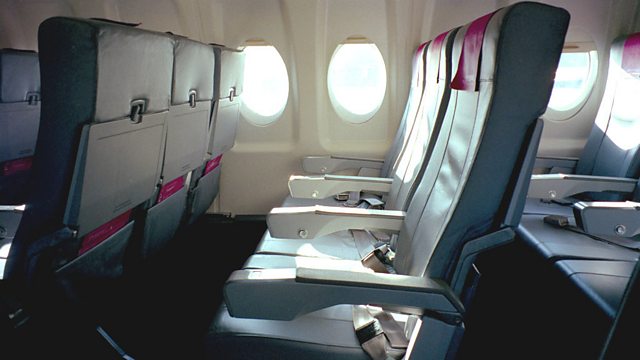 Inventor of seat-reclining preventer defends gadget
The inventor of the "Knee Defender", a device which stops people reclining seats on planes, has defended his creation after it caused a fight on a flight.
The US flight was diverted after the row broke out, when the woman prevented from reclining threw a cup of water over the other passenger.
Ira Goldman, who invented the small plastic clip that slots into the tray table, said the passengers were to blame, not the object in question.
"When Alec Baldwin got thrown off a plane for using his cell phone, it was because of Alec Baldwin, not the cell phone," he said.
This clip is originally from Drive on Wednesday 27 August 2014.