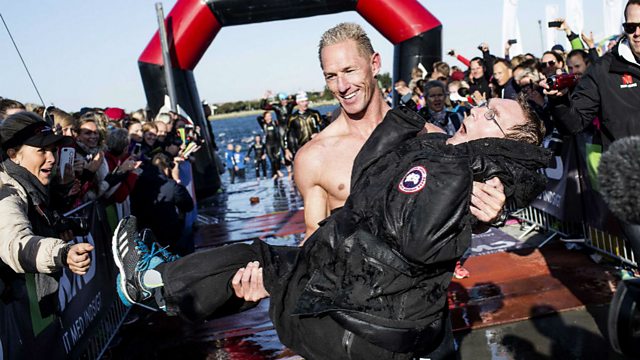 Twin helps brother with Cerebral Palsy finish Ironman
Doing an Ironman triathlon is hard enough - a two mile swim - a marathon and over a hundred miles on a bike.
But imagine doing it by carrying, pulling and pushing your brother all the way.
That's what Steen Mondrup did - he helped his twin Peder, who has been in a wheelchair his whole life, become the first person with Cerebral Palsy to complete the race.
Steen said the hardest part was the bike race, which took eight hours in total, but said the effort was all worth it.
"He forgot about being in a wheelchair in the time he raced. When you're the other twin that can walk and run, that's like sweet music in your ears," he said.
This clip is originally from Chris Warburton on Wednesday 27 August 2014.