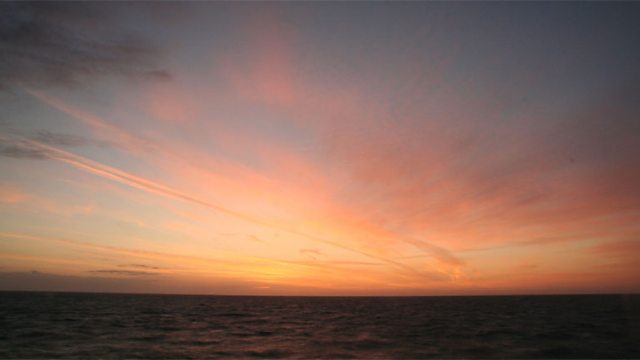 Thought for the Day - 27/08/2014 - Rev Dr Rob Marshall
Good Morning
In his interview with Evan on this programme yesterday, David Halpin provided an insight into progress made by the Government's Behavioural Insights Team, otherwise known as the 'Nudge Unit'. The Team applies insights from academic research in behavioural economics and psychology to public policy and services.
Consequently, and with such research behind them, the unit has been attempting to nudge people in the direction of making key decisions for themselves. They have frequently used examples of good practise amongst peer groups to coax people along. Mr Halpin quoted work on tax and getting people back to work as notable areas of success for the now part- privatised unit.[1]
Human behaviour, and how to respond to it, or seek to change it, has always been a source of multi-disciplinary observation and, to some, fascination.
Nudges seem to work because they acknowledge a tension between wanting advice, and yet, not necessarily wanting to conform. The nudging process is seen as both paternalistic and libertarian – because freedom of choice still remains when a final decision is made. Any tension in arriving at a final decision seems ethically sound, because options really are still available. No one is being forced.
Much theological reflection has always begun and ended with a similar kind of ethical wrestling match between the paternalistic and libertarian approaches to what influences us to make the choices we make.
In other words, where God and faith come into the mix in seeking answers or explanations, there is frequently a conflict between what we believe to be right and what we are inevitably drawn into – regardless of whether we want to be or not.
St Paul frequently laments this struggle: he writes: "Everything is permissible for me, but not everything is beneficial." And in a letter to another early Christian community he gets much more heat-up: "I do not understand what I do. For what I want to do, I do not do, But what I hate, I do."
Bishop Rowan Williams describes this tension as a balancing act for the human self in which you learn "how to ask critical questions of your own habits and compulsions." He goes on to emphasise how such questions help us to see how we act as human persons, individually and corporately in order to get to the fundamental truth of what humanity is for. [2]
To be honest, this eternal spiritual battle to achieve a balance between "doing" and "understanding", prefaces any desire we may have, a bit further down the line, to be nudged (or not!) in one direction or another.
[1] http://www.bbc.co.uk/news/uk-politics-26030205
[2] http://www.anglicantheologicalreview.org/static/pdf/articles/williams.pdf