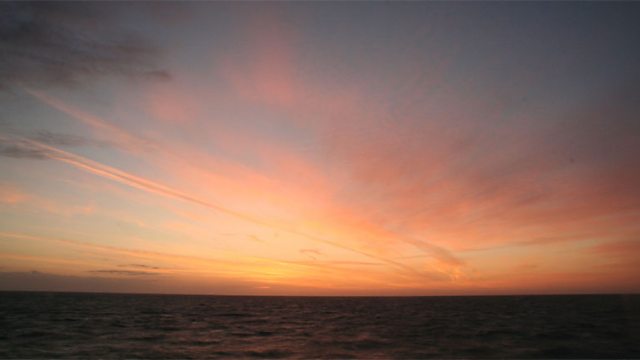 Thought for the Day - 23/08/2014 - Anna Magnusson
Good Morning
Edinburgh during the Festival feels to me as if the city's throwing its arms out and welcoming the world. You can feel the energy and life. And I say that as a proud Glaswegian who's still basking in the afterglow of the Commonwealth Games…
But standing here, I'm also thinking of another place where celebrations happened this month. A week ago today I was sitting at a café table in a village in the south of France. I was listening to an earnest young man called Remy talking about the liberation of Provence in August 1944. The Allied landings along the Mediterranean beaches took place 10 weeks after the D-Day invasion of Normandy.
It's a story we don't hear much about, but in France it's commemorated every year in villages and towns all over the South. In my village the rose was flowing, and people lined the streets as the fete began with a parade of 1940s vehicles driven by men in authentic military uniforms.
That's when I met Remy. He was driving a jeep, and dressed as an RAF pilot officer, with a peaked cap just a tiny bit too big. He's part of a Re-enactment Association and every summer for ten days he takes part in fetes like this in different local villages. Remy couldn't have been more than thirty. He was born many decades after the Liberation of France, but he regularly visits schools to tell children the story of the war.
It might seem odd to link my French village to Edinburgh at Festival time, but the fact is that the first Festival in 1947 emerged from the darkness and dearth of the war. It was the brainchild of Rudolf Bing, an Austrian-Jew and opera impresario who'd fled Nazi Germany in the 1930s. The founders of the Festival wanted it to be what they called 'a platform for the flowering of the human spirit'. They believed that art and culture could bring people together from across the world.
The Christian theologian Dietrich Bonhoeffer described optimism as 'a source of inspiration, of vitality and hope where others have resigned; it enables a man to hold his head high' he said , ' to claim the future for himself and not to abandon it to his enemy."
There are different ways of celebrating liberation. My French village commemorated freedom from war by re-enacting the past, and raising a glass to life and sunshine. Here in Edinburgh, the Festival unleashed a magnificent creative imagination: born of the heart, the soul and the spirit – and never exhausted.