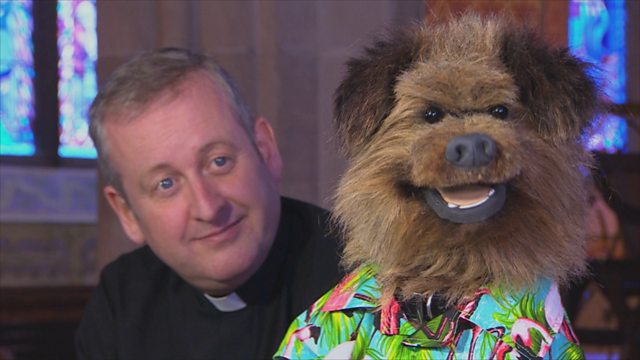 CBBC's Hacker T Dog asks Father Dermott Donnelly questions about church
Father Dermott Donnelly is Dean of St Mary's Cathedral, Newcastle (he is also Declan Donnelly's brother! (of Ant & Dec fame).
He was interviewed by CBBC's Hacker T Dog Hacker asked Father Dermott questions about church which CBBC viewers had sent in, plus a few of his own.