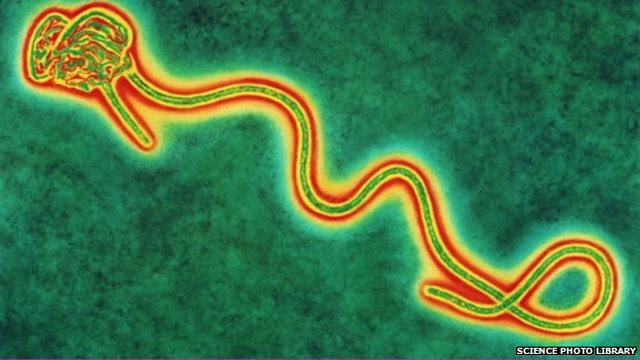 Ebola Genomes, Memory Editing,Google Drones
Ebola Virus Sequenced
While previous outbreaks of Ebola were confined to central Africa, the 2014 outbreak began in the west African nation of Guinea, and has spread to Sierra Leone, Liberia and Nigeria. Now, researchers have sequenced 99 Ebola virus genomes from patients in West Africa, the site of the recent and largest outbreak ever recorded. Stephen Gire of Harvard University discusses new insights into how and when Ebola entered human populations in the 2014 outbreak.
Malleable Memories
Researchers from MIT have reversed the emotional association of specific memories in mice. The scientists used genetically engineered mice with fibre optic brain implants – a field known as optogenetics. They can now change the way those mice feel about a place. BBC Science reporter Jonathan Webb tells us more, along with Professor Richard Morris from the University of Edinburgh.
Stethoscope Replacement
Will the stethoscope ever be replaced by high tech hand held scanning devices?
Superfast Internet
The greater the use and spread of the internet the more there is a drain on energy, and potential knock-on effect on speed of connectivity. Scientists in Denmark have been researching and testing a superfast internet with a reduction of carbon emissions and increase in speed of activity. Leif Katsuo Oxenløwe talks to Click about a future where you will be able download films in the blink of an eye.
Antibiotic Resistance Crisis
Infectious bacteria are becoming resistant to the drugs that used to kill them. The last new class of antibiotics was discovered in the 1980s. There is little in the development pipelines of the world's pharmaceutical industry. Drug companies got out of antibiotics as their attention switched to much more lucrative daily medicines for chronic diseases. Public funding on antibiotic research has also withered.
Google Drones
Science Hour gets an exclusive tour of Google's hitherto secret air vehicle laboratory.
Photo credit: Ebola: Science Photo Library
Last on
Sun 31 Aug 2014
13:05

GMT