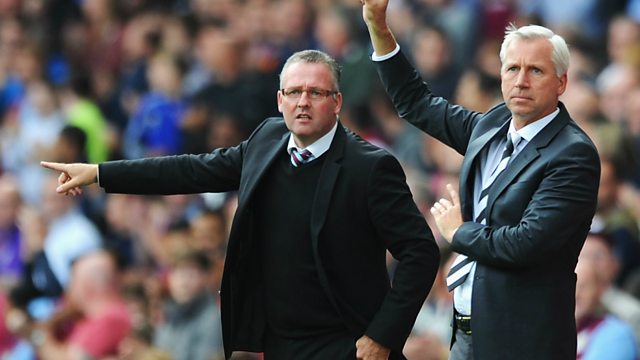 Newcastle United and Aston Villa managers react positively to goalless draw at Villa Park
Newcastle manager, Alan Pardew says he is pleased with the way his side played and that they 'dominated this game more than against City', who they lost to in their last match. He also believes the new player's eagerness to do well 'rushed the moment' which meant they couldn't secure a win despite having '3 or 4 big chances'.
Aston Villa manager Paul Lambert also reacts positively to the home side's performance saying he believes they 'played well'. Villa will next play Leyton Orient in the League Cup.
This clip is from 5 live Sport on Saturday 23 August.