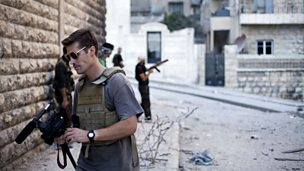 James Foley 'was the best that humankind has to offer'
Duration: 02:24
US journalist James Foley, who appears to have been killed by the extremist group, Islamic State (IS), was a "shining light", said his friend Penny Sukhraj-Hammerl, the widow of photojournalist Anton Hammerl.

Shortly before he was taken, James Foley took part in a fundraising event for Anton Hammerl. They were both kidnapped whilst working in Libya in 2011. While Mr Foley was released, Mr Hammerl was shot and killed.

Ms. Sukhraj-Hammerl said that this is a "time to hold James up as the greatest and the best that humankind has to offer" but that "we need to address the root causes" of this problem as "certain communities are taken advantage of" by fundamentalists.

This clip is originally taken from 5 live Drive on Wednesday August 20 2014.
Available since: Wed 20 Aug 2014
This clip is from
Latest news, the best interviews and sporting action - in short.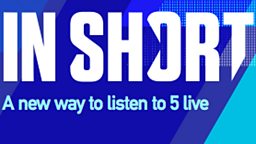 Featured in...
The best current affairs interviews, insight and analysis from BBC Radio 5 live.